'Is gambling bad for your credit score' is one of the most typical questions when you are about to apply for new credit or a loan. Yet, the base case scenario is to avoid new credit inquiries and to avoid asking yourself this question at all. If this question appears during late or missing payments on previous credit accounts, then it would hurt your credit score. Whatever the situation, there are plenty of myths that we will try to debunk in this blog post.
Top 10 Myths About Gambling and Credit Score
Does online gambling affect your credit rating at all, or maybe only when you play on the go? Do more debts mean lower credit rating, or are you free to apply for new casino credits every day? We will expose these and many other myths about the relationship between your creditworthiness and gambling activities, so stay tuned and read the entire blog post. In the end, you will be able to set the facts apart from the myths, which is a very important thing if you are a professional gambler or even if it is just your favourite pastime.
Without further delay, let's get started with the debunking of the top 10 myths about gambling and credit score. If you have any doubts, don't hesitate to contact your credit consultant to discuss any legal details and rules in your specific country.
1. Gambling Activities Show Up on Your Credit Report
Perhaps, the most frequently asked question is 'does gambling affect credit score by showing up in the credit report?'. There is no need to worry because the answer to this question is no. Remember that a credit score is just a number that represents how creditworthy you are.
You cannot tell what this number includes and how it is formed just by looking at it. However, the credit score is based on a credit report that helps your future lender create a better profile of your creditworthiness. Here are the main groups of data included in the credit report:
Personal information
Your credit history
Credit inquiries
Certain public records
As you can see, there is nothing directly related to gambling, so the myth that your betting history and other gaming activities are included in your credit report is busted.
2. Gambling Affects Credit History
Is gambling bad for your credit score history? In general, the answer to this question is no, as credit institutions do not necessarily know how you spend your money and where. You can go to a casino and spend a bag of money on roulette or blackjack, for example, and win a lot. If you pay the winning taxes and everything is done legally, then you are not obliged to report your past jackpot wins to the bank institutions or the credit agencies.
Therefore, your credit history has nothing to do directly with your gambling activities. However, if you have previously requested a credit to keep playing casino games, then you should consider your financial behaviours related to gambling. If you had any debt obligations due to problem gambling in the past, for instance, by requesting several credits, then your activity would be reviewed in your credit history as well. Here is a short video with more details about the relationship between your credit history and credit score.
3. Taxes on Gambling Winnings Are Recorded in Your Credit Profile
If you would like to stay 'invisible' when playing in a casino – of course you can, but only to a certain extent. It depends on the country in which you are, and on the local gambling laws about the tax on gambling winning. Typically, there is a certain threshold of the winning sum that requires you to pay a small tax, but below that threshold, you are not required to pay a tax.
Either way, we talk about taxes on winning, which means that it cannot be associated with debts or losses in the past. That's why you don't need to worry about paying a tax on gambling winnings and whether it would affect your creditworthiness. After all, we are all taxpayers.
4. Your Income Balance Is Included in the Credit Report
Neither your bank balance nor your income balance is included in the credit report. This is one of the main reasons why your gambling gains and losses cannot be traced if you play responsibly. If you wonder, 'does online gambling affect credit score', then the answer is the same: no.
When gambling online, you can use your bank card or another online payment method. For instance, the top casino sites with PayPal and the deposit with MuchBetter casino sites are a popular choice. Your deposits and withdrawals can be traced in your monthly transaction reports from your bank institutions, but they are not considered in your credit status. However, this does not apply to credit cards. This is the main reason why most gamblers avoid using credit cards for online casino deposits.
5. If I Gamble Responsibly, I аm Creditworthy
Although it is recommended to always play responsibly, it is not always true that you are in safe heaven. Only if you play responsibly as a pastime, then you can take advantage of the different socially responsible services offered by the casino operators. However, you should not let yourself lose track of your expenses, as we all very well know that gambling can easily become a very expensive pastime.
If you start to spend more money than you can afford, then you lose your ability to pay other bills and taxes, which could immediately impact your credit status. It could be an indirect decline in your credit rating, and you don't want that to happen if you need a credit report. Because of that, gambling responsibly is very important when you play in a land-based casino or online. Next, you can see the most popular socially responsible organisations at online casinos and learn more about their services:
BeGambleAware
The trusted online casinos offer the services of BeGambleAware, which include and are not limited to free information related to problem gambling, as well as consultation, and help to other gamblers.
GamCare
This is another socially responsible organisation, specialising in the UK market. It helps resolve various gambling-related issues when you call the National Gambling Helpline.
GamStop
The best independent organisation that offers gambling self-exclusion services on a specific scheme. Every UK online casino that lets you restrict your gambling activity is also certified by GamStop.
Gamblers Anonymous
Gamblers Anonymous is featured by the best casino sites around the world, and it offers you to locate a meeting near you or to talk to an agent who could help you solve different gambling problems in real-time.
NCPG
The National Council on Problem Gambling is the main US organisation that can help you if you have gaming-related issues. The NCPG offers various programmes, resources, treatment, training, and certification.
6. Gambling Can Enter You in a Debt Spiral
There are two common ways that gamblers often enter into a debt spiral – it comes down to the debt snowball and avalanche methods. The first thing happens when you have several small debts, and to stop requesting new credits, you choose to pay off the smallest debts first, then the second smallest, etc. The avalanche method is reversed – you start by paying off the highest account or the one with the highest interest rate.
The thing is that paying off debts could only increase your credit score. So, if you happen to enter into a debt spiral, you should be able to increase your credit rating if you find a solution to stop gambling for a while and start using either of the two methods to pay off your debts.
7. Changing the Job and Gambling at the Same Time Is Bad
Does gambling affect your credit score if you change your job? Many gamblers think that having a new job or losing a job can affect their credit status. However, even losing your job has nothing to do with your credit score. It becomes important only if you consider your ability to pay and access to credit because lenders always take that into account upon approving your credit request.
8. Gambling on the Go Affects the Credit Score
Do the top mobile casino apps affect credit score, and could your mobile operator report you to the crediting agency? The short answer is no. Whether you choose to play on the go or from the comfort of your home, car, or maybe while waiting at the bus stop, it has nothing in common with your creditworthiness.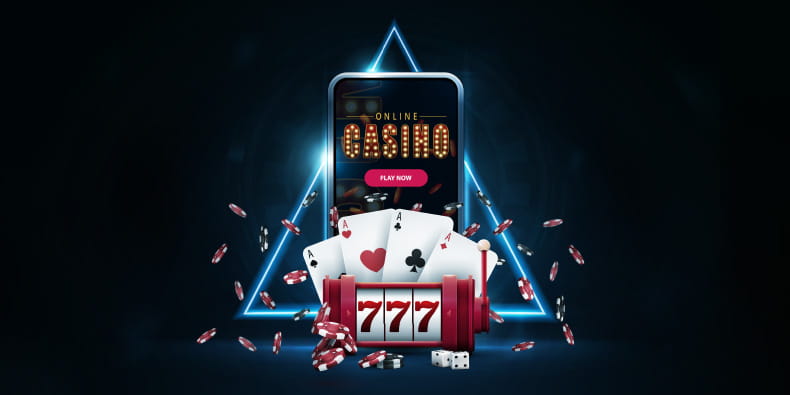 Undoubtedly, the safe online casino sites are licensed, and they have a privacy policy where you can read more about how they protect your personal and financial data. It is impossible for your credit score to be affected by online gaming, let alone playing in a mobile gambling app.
9. Applying for a Casino Credit Would Hurt Your Credit Score
Often, casinos can play the role of a lender. You can apply for casino credit, and the casino agents will thoroughly inspect your credit status. The application for such a casino credit is not bad for your credit score. In most cases, the casino will hire a consumer credit bureau to analyse your creditworthiness, so this is a rather standard procedure.
However, make sure that you don't apply for casino credits very often. This is very important, as the frequent applications would, without a doubt, hurt your credit score. If you get a casino credit and you lose the money, then you go to another casino on the same day and apply for another credit, it would most probably be rejected, and your credit score will be reduced.
10. Borrowing Money Hurts Your Credit Status
Is gambling bad for your credit score if you frequently borrow money from lenders? You may think that the answer is 'yes', but it is the exact opposite. Borrowing money does not hurt your credit status – by contrast, it improves it, as long as you pay off your credits, of course.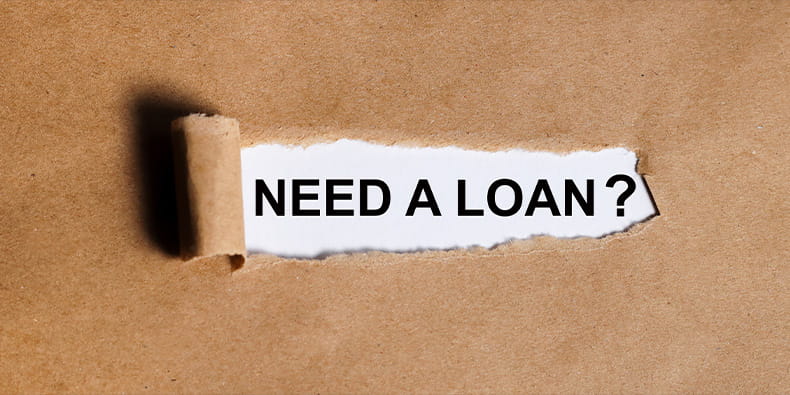 Even if you have no past credit records, it will not mean that your credit score is high. The main reason is that the credit reports consider mainly your credit history and how long you have held previous credit accounts. The more accounts you managed to pay off, the better.
What Is Credit Score Rating and What Does It Do?
Now, let's focus on what credit score is and how it is affected by your gambling activities and vice-versa. Shortly put, the credit score is a numerical expression of your creditworthiness. It can be required on many occasions, such as marriages, divorces, mortgages, insurances, and other loans, or when you buy a new house, for example. It is made by independent credit companies and includes several steps, the most important being issuing a credit report.
So, does gambling affect the gambling score? There is no easy answer to this question, and that's why we debunked the most popular myths about gambling and credit score. Shortly put, there is no direct relation between the two, but your credit score can be affected only if you go down the debt spiral due to irresponsible or problem gambling.
If you cannot pay off your credit accounts because your gambling losses are more than your gambling gains, then it would hurt your credit score badly. On the other hand, lenders consider your credit score to decide whether you qualify for a new loan, or if the risk is not worth it. From lower credit limits to a complete denial of your application – the consequences of bad credit status can be different.
However, your income balance is not included in the credit report. If you gamble responsibly and always bet as much as you can afford to lose, then your credit score cannot be hurt in case you don't get lucky in the casino or on sports betting sites, for example.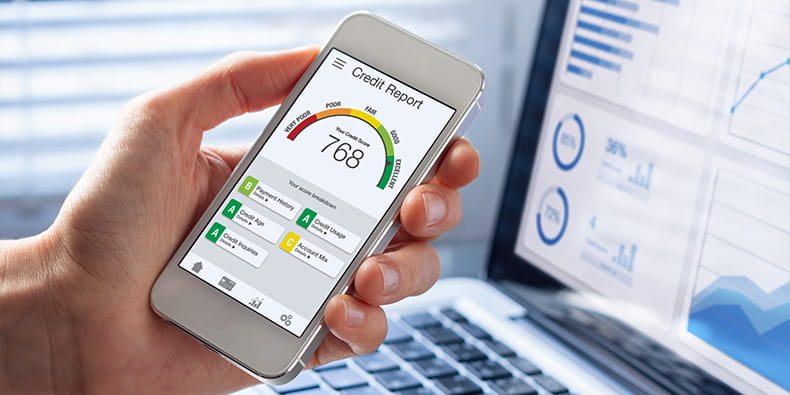 There is another very important factor to be considered – the legal side of your credit score, based on the domestic laws and regulations. For instance, the credit scores in the UK are provided by credit reference agencies, but lenders do not use them. Instead, banks, lenders and other crediting institutions use their proper criteria and scoring mechanisms.
It is no wonder that gambling with credit cards was banned recently by the UK gambling law. Austria is another great example where credit scoring is done differently. If you ask yourself, 'does online gambling affect your credit rating' and you are in Austria, then you should check if you are on a blacklist. Instead of credit scores, the credit bureaus use blacklists in Austria.
Dos and Don'ts to Improve Your Credit Status When Gambling
If you ask yourself, 'is online gambling bad for your creditworthiness' or 'do gambling apps affect credit score', you probably have a credit account to pay off. Gambling by itself is not a bad activity that affects your credit score, but it can easily lead to more applications for credits if you don't play responsibly. That's why we would like to provide you with a few simple tips and bits of advice on how to keep your credit status while you keep playing your favourite gambling games.
✅ What to Do
⛔ What Not to Do
ℹ️ Explanation
Set Deposit Limits
Applying for Several Casino Credits
You can apply for casino credit, but you should not do it in two different casinos per day, for example. Instead, you should use socially responsible services, such as setting deposit limits or seeking professional help.
Select Your Company for Gambling Wisely
Playing with Irresponsible Friends/Gamblers
Try not to gamble in the company of irresponsible gamblers or even worse – do not apply for a joint casino credit with a gambler who suffers from irresponsible gambling, gambling addiction, etc.
Use Debit Cards for Casino Deposits
Cash Advances from Your Credit Card
One of the easiest ways for a debt to snowball is to pay via credit card when gambling and to use frequent cash advances. So, try to avoid it by using debit cards as an alternative casino payment method.
Spend as Much as You Can Afford to Lose
Missed/Late Payments
If your gambling gains are more than your losses, then you should be able to pay off your debts on schedule. Missing payments are reported to credit agencies and will affect your credit score.
Keep Credit Utilisation Low
Casino Payments via Credit Card
If you use a credit card frequently at the casino cashier and you cannot pay off your credit accounts, then your credit utilisation factor gets high, which drags down your credit status.
Before you consider any of these tips, it is important to check out the local financial laws and the specific credit requirements in your country. Another great piece of advice is to search for professional assistance from a consultancy company or a trusted credit bureau that you know from previous experience. Overall, gambling and credit score are only indirectly related, and you should not need to worry if you gamble responsibly.
Credit Score & Gambling: FAQ
This blog post about the relations between your ability to pay, also known as credit status, with your gambling activities is at the end. So, please read the following questions and answers that would help you out when you ask yourself, 'does gambling affect credit score'.
1️⃣ What are the top myths about gambling and credit score?
Does gambling affect your credit score? Would it reduce your ability to pay your loans and credits? There are many myths and facts about gambling and credit score, and they are mostly about the relationship between these two things. However, gambling and credit score can only be indirectly related.
2️⃣ How does online gambling affect your credit score?
This is one of the greatest myths about online gambling and credit score. The truth is that even if you gamble responsibly online, you are not invincible when it comes to dragging down your creditworthiness. Yet, many socially responsible gambling services can help reduce the risk of a debt spiral.
3️⃣ Do gambling apps affect credit score?
No, we debunked the myth that mobile casino apps affect your credit score. These two variables are completely unrelated unless you start applying for new credits due to irresponsible gambling and addiction-related issues, or while still having late or missed payments on other credit accounts.
4️⃣ Do casino credit card payments affect your creditworthiness?
Yes, but it depends on the specific regulation in your country. Although your income balance is not included in the credit report, in general, paying with credit cards is the easiest way to receive new credits. That's why many online casinos do not accept or restrict the use of credit card payments.
5️⃣ How to improve my credit score while I keep gambling?
Gambling comes with several milestones plausibly leading to more debts or late payments on previous credit accounts. However, you can use some tips to keep your credit score high enough for enjoying your favourite pastime and applying for new credits, at the same time.
6️⃣ How does gambling affect credit score?
When you ask yourself, 'is gambling bad for your credit score', you should know that there is no direct relation between gambling and credit score in the first place. However, you should find out how could gambling legally affect your gambling score, based on the financial laws and regulations in your specific country.